Dining
Dine in Style at The Looking Glass Restaurant …
VISIT OUR FULL SITE HERE - New
Click here for our 2014 Breakfast Menu
Click here for our 2014 Summer Dinner Menu
The Looking Glass was voted the "Best Breakfast with a View," for all of Maine, by the editors at Yankee Magazine (May/June 2010).
We offer convenient and abundant parking. Come enjoy our pet friendly deck and fire pit!

Executive Chef Arturo Montes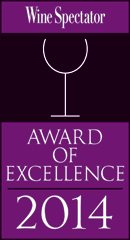 Chef Montes' experience is extensive and his cuisine exceptional beginning 29 years ago in some of the finest restaurants in greater Chicago. Before moving to Maine in 1993, he excelled through the culinary ranks culminating with the executive chef position at prestigious Blushes Restaurant in Northfield, Illinois. In Maine,
he expanded his culinary repertoire, and with his wife, established the only catering service in the state specializing in authentic international and fine cuisine. In Chef Montes' kitchen, "The highest quality ingredients and the most skilled preparation are not only essential, they are requirements." We are absolutely thrilled with the prospects! Be prepared for a truly exceptional dining experience.
The Looking Glass is available for private, group luncheons (minimum 12 guests).  Please call (207)288-5663 for more information.