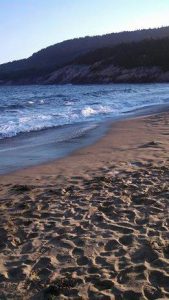 Hotel near Acadia National Park
No visit to Bar Harbor would be complete without a trip or two to Acadia National Park which was voted The #1 National Park by USA Today's "10 Best National Park – Readers' Choice"!
Acadia has long been one of America's most treasured national parks. Within the Park's 40,000 acres, visitors will discover some of the most varied and dramatic scenery anywhere: countless glacier-carved granite cliffs, seventeen mountain peaks, dozens of islands and fresh water lakes, salt marshes, and the only fjord on the east coast of the United States.
UPDATE: The Island Explorer will not be in operation for the 2020 season.
The Wonder View Inn is a stop for the free of charge Island Explorer that operates from June 23rd to Columbus Day. This is a shuttle service offering 8 routes linking the hotels to the downtown area as well as Acadia National Park. See Eden Street Route Here