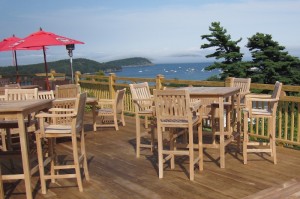 2012 News for the Wonder View Inn
We are looking forward to Spring and the 2012 Season.

Opening Day for the Wonder View Inn will be Friday, May 11th.

The Looking Glass Restaurant (opening on April 27th) added a deck last season. The deck is pet friendly for breakfast and dinner – weather permitting.

Renovations continue with furniture upgrades planned for 35 rooms and new carpet in many others – we can't wait for you to see the new look.

Bill Trowell (BillTrowellMusic.com) will be returning again for his 16th season at the Great Room of the Bluenose Inn.

We look forward to seeing you! Please call for reservations – we are available 7 days a week at 1-888-439-8439.